These are the sales we are consigned to. Information and the catalog's to all these sales can be found on www.boergoats.com and they can be viewed sale day on www.dvauction.com to bid on line.
Consignment Sales
Lot #16 - E G W Wildwind Auburn - 10865213
DOB 10/01/2020
Click here to view video
If you where looking for a solid red doe, this maybe your pick. Her sire is our black dapple buck E. G. W. Wildwind's First Class, and her twin sister was a solid black. She has a beautiful wide front end and finishes off with a loaded hindquarter. Her teats are 1 X 2 with one non functional. Her bite is good, pigment is 100% and show correct.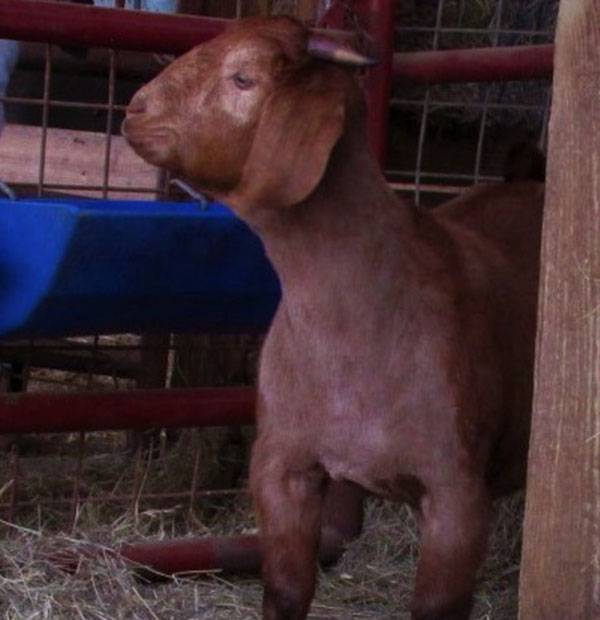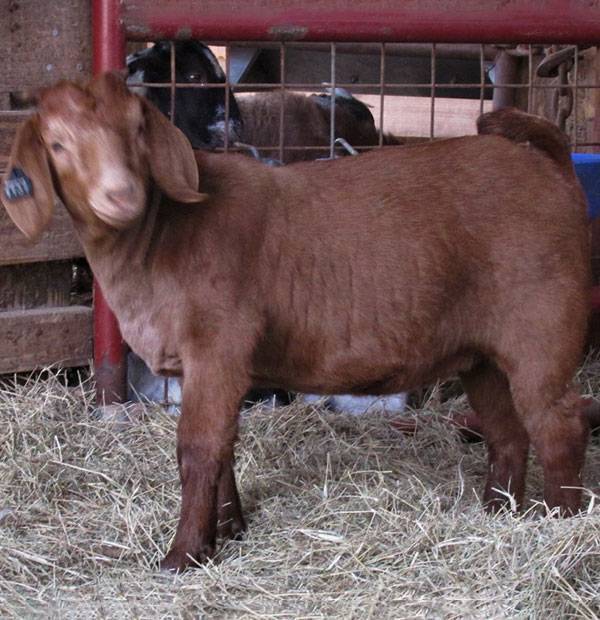 Lot #42 - E G W Wildwind Sharon - 10863774
DOB 03/04/2020
Click here to view video
This doe is perfect in every way, truly a loaded pedigree, including a dam who was out of Kingpin and sired by 2JW Smokin Gunn's Special Delivery 10716756, lots of Ennobles. She is thick, wide hipped, up headed, very feminine and bone to hold it all together 1 X 1 teats with a NF on each side. She's reproductively untouched and ready for you to bred or flush to the buck of your choice! One to be truly proud to own!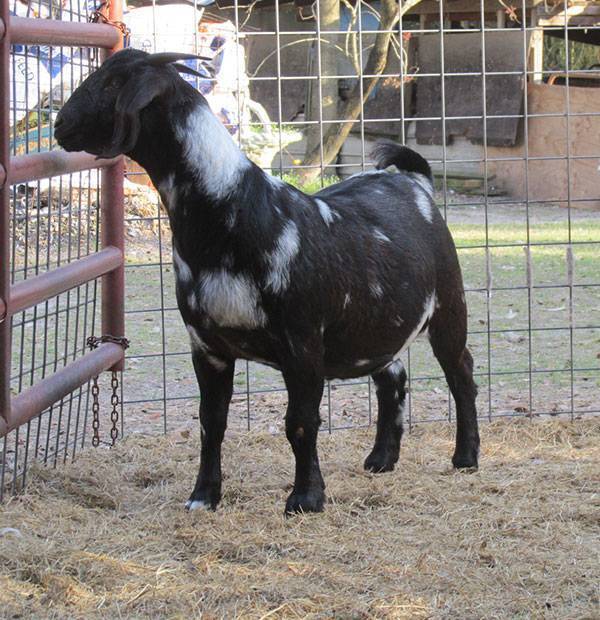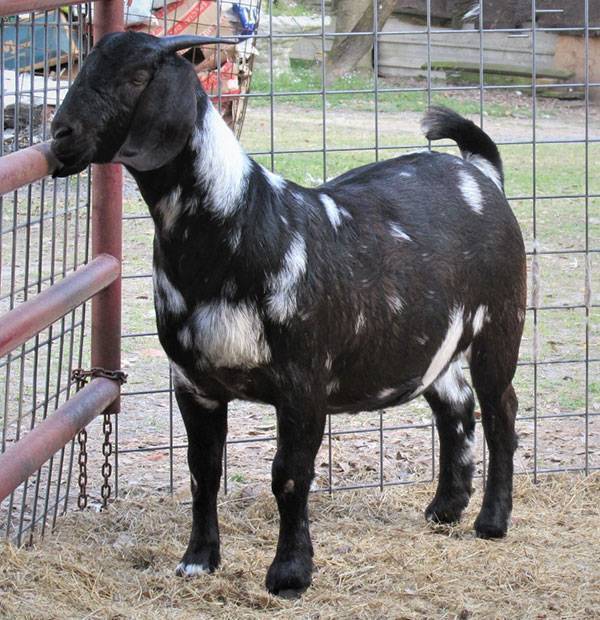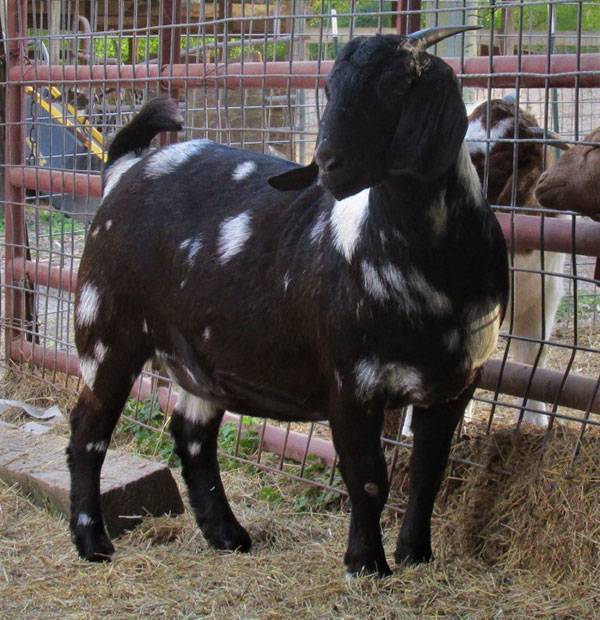 Lot #60 - E G W Wildwind's Angela - 10863778
DOB 10/02/2020
Click here to view video
Here is a beautiful black doe, she is from some of our best lines. He dam is a full sister to our black buck E G W Wildwind's Masterpiece 10801556. You can see him and her sire E G W Wildwind's First Class on our Buck page. Both her sire and dam are black dapples! She has a perfect bite, nice top line, a beautiful hindquarter, good bone and has a feminine neck and head. Her teats are 1 X 1, show correct. truly a great one to add to your breeding program.
We are doing the Georgia Peach Production Sale ONLINE ONLY
April 3 | GoatPromoter.com

More information to come as it unfolds.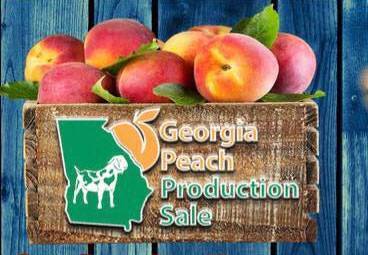 We have livestock for sale year-round!
All goats will be sold with proper paperwork, hard copy or application papers for registration. The pictures on this web site will give you a good understanding of the quality we are breeding, but pictures cannot replace the real thing. Please call for an appointment, so we can show you the right way to get started or add to your existing herd.We are expecting many exciting years ahead and can offer you again some of the best in the Industry, at an affordable price!
We sell registered quality show stock, registered fullblood/purebred does and commercial does / bucks. Prices vary as to quality and availability. Wildwind Farm prides itself on excellent customer service, and we will do everything we can to make your shopping experience a good one! If you find an animal that you wish to purchase, please understand that we cannot hold this animal or animals without a deposit, unless other arrangements have been made in advance. Deposits must be received no later than one week from agreement. We require a deposit of 1/2 of the total purchase price to hold our goats. All deposits are non-refundable! If something should happen to any animal of which a deposit has been made, then we will gladly refund your entire deposit. Delivery is available upon request (local) with appropriate fees. We like to treat our customers the way we like to be treated.